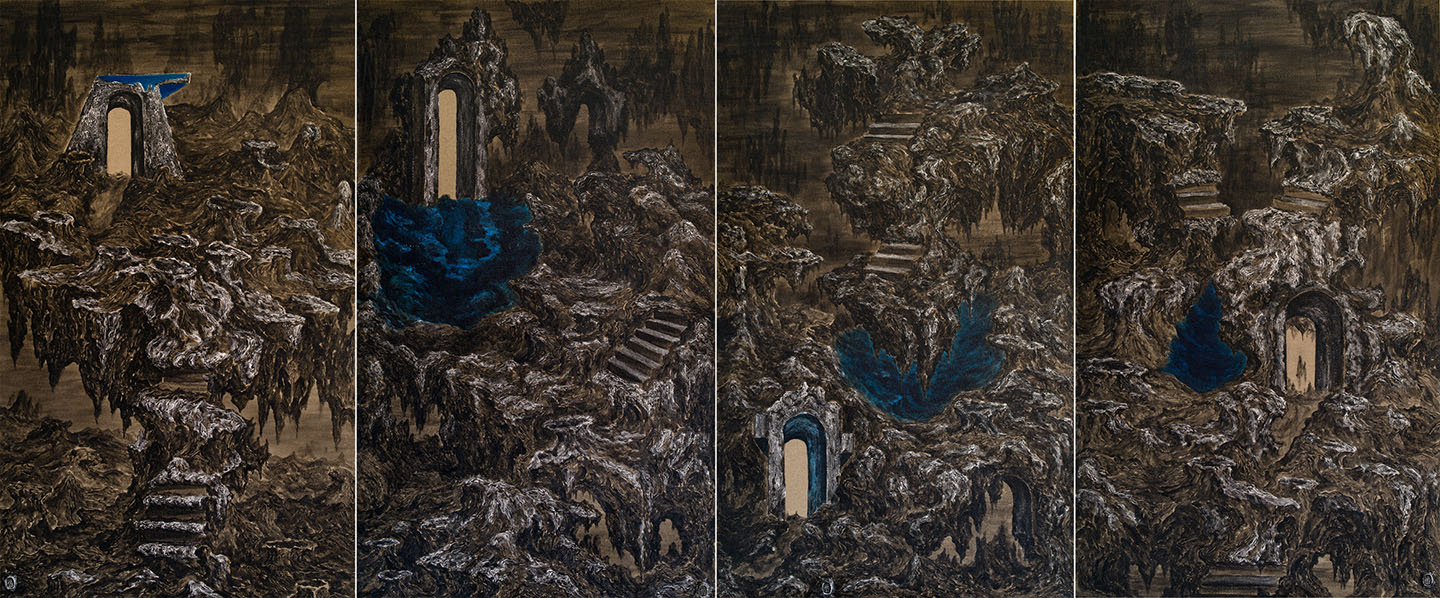 伟大的荒谬
中国山水绘画具有形而上的永恒唯美,
在这一点上,历史上所有追求永恒的人们和民族,都进行过类似的尝试,
那些陵墓与宫殿在山水面前都显得短暂而苍白,
中国人用这种视觉语言完美地诠释了永恒的意义,
而其他的努力则验证了狂妄与贪婪的崩溃。
Great absurdity
Chinese landscape paintings have metaphysical timeless aesthetics.
At this point, all people and nations in history who have pursued eternity have made similar attempts,
Those tombs and palaces are short and pale in front of the landscape.
Chinese people use this kind of The visual language perfectly interprets the eternal meaning,
while other efforts verify the collapse of arrogance and greed.