我们的世界是个三维的结构,虽然有时间的介入,但是无论如何计算,所有的时序还是无法改变。然而在梦境中,时间、空间、生存秩序却没有界限,方位、过往混淆成一个奇妙的球体,我们的愿望可以出现在任何位置。人的潜能,很可能是通过这种方法来暗示给自己。
无论未来怎样,2020年肯定是一个特殊的节点,在文明的进步过程中,这个位置已经让所有人感觉到了艰难。从我的认识角度出发,所谓科学的进步并没有让人性产生多大的变化,病毒的传播让文明的秩序变得不确定,人性中的自私、贪婪、怯懦和猜疑在这次大流行的冲刷下又一次暴露出来,人性的进步的确是非常艰难,从这一点上来说,我们只是刚刚离开穴居的洞口,任何的风吹草动,还是能引起族群部落间的矛盾和战争,人类还是没有找到一个平衡这个世界的好方法,科技的发展其实让这种矛盾显得更糟糕,因为潜在的威力远远大于我们在洞穴时代的棍棒和石块。
直接了当地说,中国老子哲学中,相对封闭,鸡犬相闻不相往来的社会仿佛就是未来的写照,直到人性中加入了宽容和共存的意识后,这种僵局才会结束。我相信对美好生活向往,是人类的共性,用科技去抵御病毒,用时间去完善人性,才能让这个世界得到长久的安宁。这件作品做给母亲的童年,也做给未来……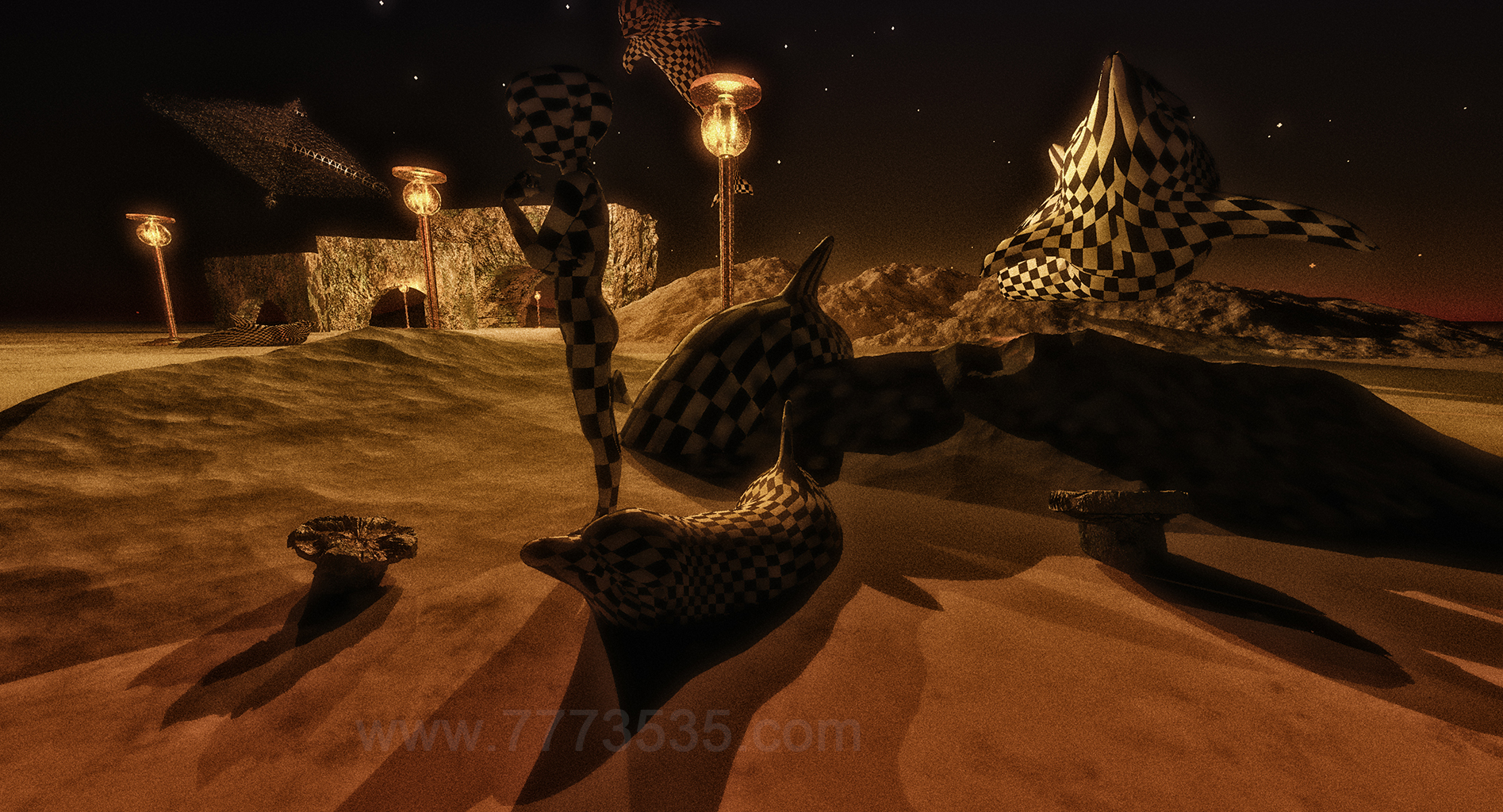 In the mother's childhood dream, the school of fish in the river swam by her legs, and the fish touched by her finger, 80 years later, should have grown very big...
Our world is a three-dimensional structure. Although there is time involved, no matter how we calculate, all the timing cannot be changed. However, in the dream world, time, space, and order of existence have no boundaries. The position and the past are confused into a wonderful sphere, and our wishes can appear anywhere. Human potential is likely to be hinted to oneself through this method.
Regardless of the future, 2020 will definitely be a special node. In the progress of civilization, this position has made everyone feel difficult. From the perspective of my understanding, the so-called scientific progress has not changed much in human nature. The spread of viruses has made the order of civilization uncertain. The selfishness, greed, cowardice and suspicion in human nature have been washed away by this pandemic. It was once again revealed that the progress of human nature is indeed very difficult. From this point of view, we have just left the cave of cave dwellings. Any disturbances can still cause conflicts and wars between tribes and tribes. Humanity still has not found a balance in this world. The development of science and technology actually makes this contradiction worse, because the potential power is far greater than the sticks and rocks in the cave era.
To put it bluntly, in the philosophy of Lao Tzu in China, a relatively closed society where dogs and dogs do not communicate with each other seems to be a portrayal of the future. This deadlock will not end until the consciousness of tolerance and coexistence is added to human nature. I believe that longing for a better life is the commonality of mankind. Only by using science and technology to resist viruses and using time to perfect human nature can the world have long-term peace. This work is made for the mother's childhood and also for the future...